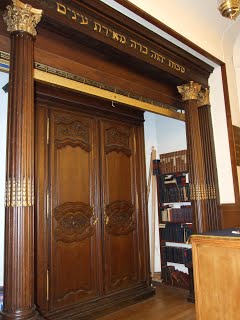 Also known as Thompson's Lane Synagogue
CTJC is an independent orthodox community, based in the beautiful university town of Cambridge. We hold traditional services with a relaxed, friendly, and open style, and aim to be inclusive and welcoming.
We share our shul building with the students, who run Shabbat services during term-time.
Outside university term, the services are run by us, and we also run the High Holy Day services.
For times of Friday night services see our website.
Weekday services are agreed on a Shabbat morning or by special arrangement.
There is usually a kiddush on Shabbat morning, which is a good place to meet our members and our many visitors – Cambridge hosts many visiting academics and others, and enjoying their company is an important part of our Jewish life in Cambridge.
During term, weekday shacharit at 7:45am
Sunday shacharit 8:30am
Synagogue: Ellis Court, 3 Thompson's Lane, Cambridge CB5 8AQ (built 1937)
Tel: +44 (0)7771 933945
The Cambridge Mikvah was opened by the Chief Rabbi on 11 September 2011
Date Formed: 1888 (Organised community dates from 1774). Present congregation established 1937.
Ritual: Ashkenazi Orthodox
 Cambridge Traditional Jewish Community  
The Cambridge Lehrhaus

The Cambridge Lehrhaus provides students and community members an opportunity to engage with the ancient texts of Tanakh, Mishna and Talmud. We, at Lehrhaus, want to empower individuals to develop a personal relationship with these texts, making them relevant and meaningful, and provide novice learners with skills that will enable them to access the texts by themselves.
Our vision extends to children and young people that they should also be trained to study and appreciate the classic Jewish texts. Our courses in Hebrew reading and Biblical Hebrew and History will be adapted to cater for a younger audience, enabling them to begin a lifelong attachment to Jewish learning. After many years attending Sunday school, many children do not develop the tools they need to understand Judaism fully. Our aim is to ensure that they reach maturity with the ability to study Tanakh, Mishna and Talmud, allowing them to be key players in the development of Jewish thought.
  The Cambridge Lehrhaus  
Cambridge Jewish Residents Association
Jews have lived in Cambridge from as early as the 13th century. The population disappeared on the expulsion of the Jews from England in 1290, but scholars and students returned to work and study at the University from the mid 1650s when Oliver Cromwell allowed Jews to return to England. During the Second World War, many Jews came to Cambridge as evacuees from London or as refugees from Nazi Europe, and the need arose for Jewish burial in Cambridge. The Cambridge Jewish Residents Association (CJRA) came into being in 1940 in order to provide this service and to cater for the religious and secular needs of the whole Jewish community. With the establishment of Beth Shalom Reform Synagogue (BSRS) and the Cambridge Traditional Jewish Congregation (CTJC) in the early 1980s, the CJRA has assumed a role as an umbrella organization with less emphasis on religious activities.
  Cambridge Jewish Residents Association