Living in small communities can mean its challenging to keep your kids connected with Judaism and give them knowledge and support through Jewish schooling.
Online schools have developed strongly over the years. They now can offer a mature, resourceful platform to deliver robust and meaningful education that your children will enjoy.
In some cases, children will take part in virtual classrooms with others from around the world.
Below are some examples of online schools.
If you know any other schools or tutors, please tell us your experience with them – hello@jscn.org.uk
DISCLAIMER: JSCN does not endorse or promote any online school, details are provided simply for your information.
Families are urged to thoroughly check out any schools or individual tutors before making a commitment.
http://www.nigrijewishonlineschool.com/jewish
http://www.nigrijewishonlineschool.com/barmitzvah

https://melamedacademy.com/course/elementary-school/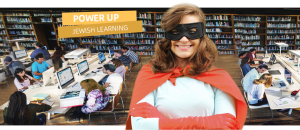 https://www.looksteinvirtual.org/